Day dream mine
A day to remember
Underground and Surface Tours
We are now operating TWO mine tours Every Day
From Easter until November
 at 10:00am and 11:30am.
Our tours Depending on demand.
So please book ahead of time.
We need everyone to book in before to arrival.
Please call 0427 885 682.
Please arrive at the mine 30 minutes prior to prepare for the tour.
We abide by all NSW COVID guidelines.
NOTICE:
A number of visitors have reported and issue following Google Maps.
Please follow the signage on the main road to Silverton.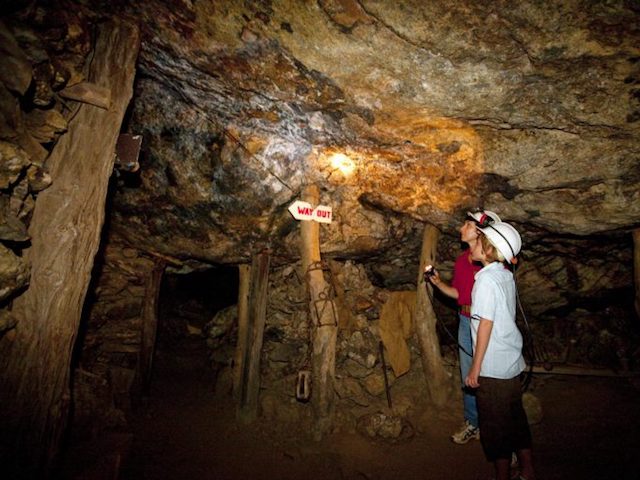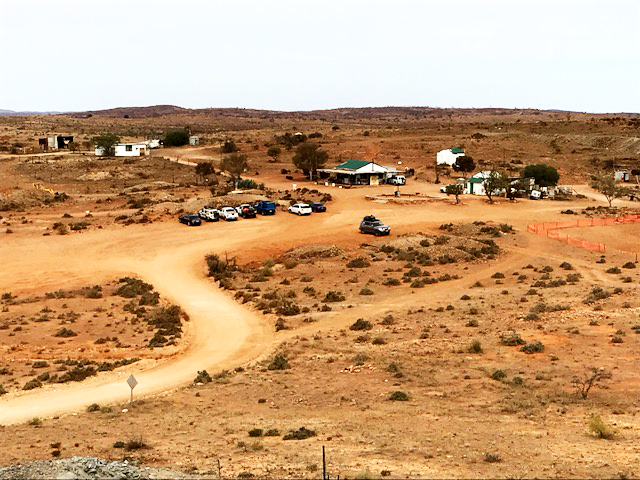 History will come alive as you drive along the road through the Appollyon Valley thinking "how did they find this mine?"
Then coming over the hill to view the magnificent smelter built by the Daydream Mining Association and used by Broken Hill.
Then the old township which once had a population of approx 500.
Real Mines
Real Tunnels
Real Experience
As you descend deep into the mine, you will see the tunnels and voids created by the miners and travel through the mine and see the working conditions of those miners from long ago. A miner's life consisted of twelve hour days, six days a week. Miners worked by Candle light which were held in holders known as spiders. Mining method was mostly by hammer and tapping holes, then firing them. Miners did not leave the workings for firings. Pickey boys (Lads of 14-15 years old) would hand pick the ore after a firing, and bag it. Most miners suffered failing eyesight and respiratory diseases.
After the tour enjoy some scones in our tearoom
Scones so good even the pet horses want some!
Trip Advisors
The scones are absolutely incredible. My partner, a true blue bloke, is not a scone eater, they impressed him so much that they have become his benchmark of what a scone should be like
The Devonshire Tea Guide
Delicious piping hot fresh scones with cream and jam plus a cuppa tea and 4 hot chocolates, made and served by the owner's son, Jason. This alone made it worth the trip.
trekkingdownunder.com.au
Come and Visit the Mine Today
It is possible to still experience what life was like for the early outback miner.
Tours are 10:00am and 11:30am. Please book by calling 0427 885 682.
We are open Tuesday, Wednesday, Thursday, Saturday and Sunday 
until Easter during quiet months.

Underground Tours
Adults $33
Seniors & Pensioners $31
Students (16 yrs+) $29
Children $13

Underground Tours (Sunday)
Adults $40
Seniors & Pensioners $38
Students (16 yrs+) $34
Children $16

Underground Tours (Public Holidays)
Adults $42
Seniors & Pensioners $40
Students (16 yrs+) $36
Children $18

Surface Tours
Surface tours are available
$10 Standard
$12 Sunday Rate
$14 Public Holiday

Scones
Scones $8.50
Sunday Rate $10.00
Public Holidays $12.00
Call Today to book your Visit 0427 885 682